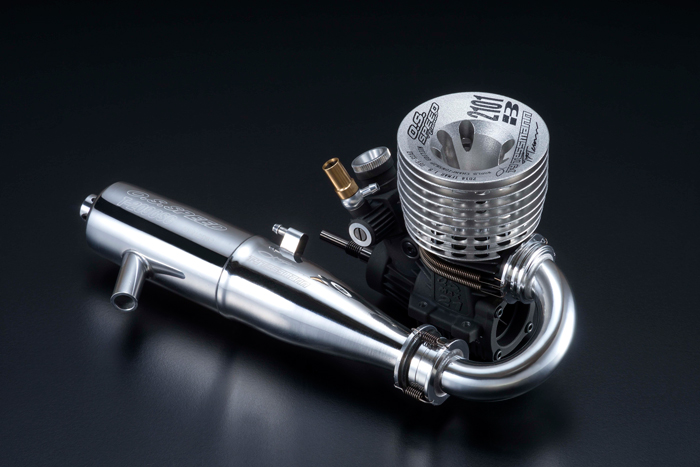 The "Ty Tessmann's Edition" is specially made based on the specification which was driven by the winner of Ty Tessmann at 2014 IFMAR 1/8 Off-Road WC. The set includes the T-2090SC(Silencer with his logo), M2002SC(Manifold), and the 5.8mm type reducer. Not only the specially made peripherals but also loaded with silver colored cooling head with his autograph on it.
B2101 won by IFMAR 20141/8 Off-Road Racing World Championship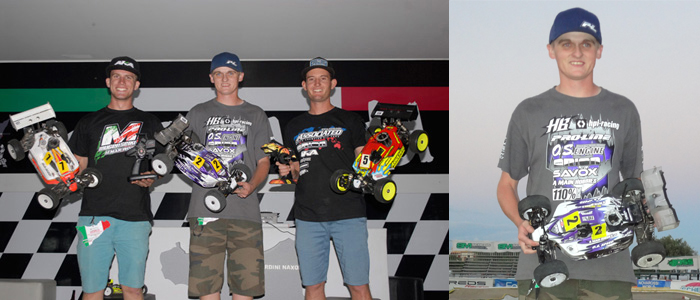 O.S. Speed did it again! Ty Tessmann got overwhelming TQ win for 1/8 buggy world championship with our brand new B2101! Thanks Ty
FEATURES----------------------------------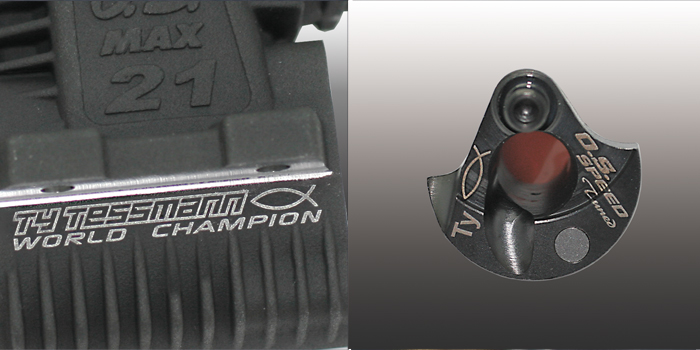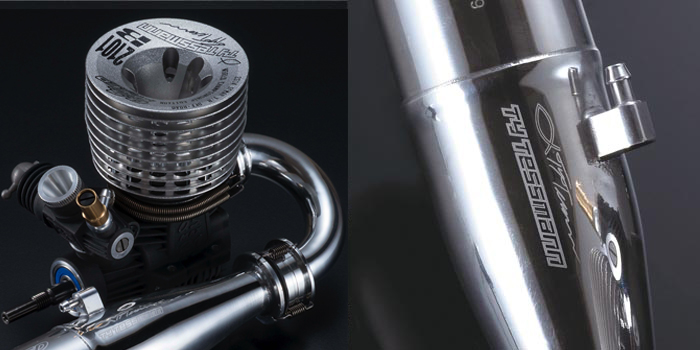 Ty's logo is laser marked on the crank case and crank shaft. Specially colored outer head with Ty's autograph. 5.8mm type reducer. T-2090SC(Silencer with Ty's logo) and M2002SC(Manifold) included.
SPECIFICATIONS---------------------------
DisplacementF 3.46cc (0.211cu.in)
Bore: 16.4mm (0.646in.)
Stroke: 16.4mm (0.646in.)
Practical RPM: 4,000~42,000r.p.m.
Power Output: 2.65ps/34,000r.p.m. (2.61hp/34,000r.p.m.)
Weight: 352g (12.42oz.)
STANDARD ACCESSORIES---------------------
Glow plug P3, Exhaust Seal Ring, Dust Cap(φ3, φ16, φ18 / 1pc. each)