Code No. 1AM00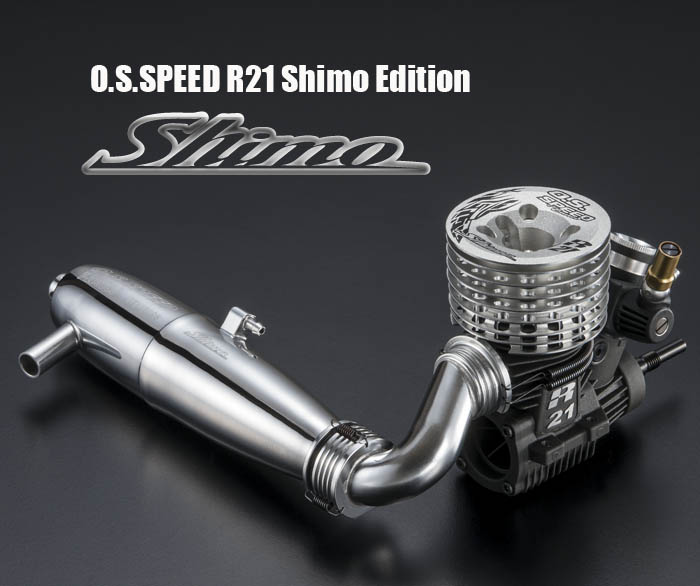 In response to strong request from the market, we have decided to release the special limited version of R21 for 1/8 ON-ROAD RACING: O.S.SPEED R21 Shimo edition.
Takaaki Shimo, who won the 2nd prize in the IFMAR 1/8 ON-ROAD World Championship in Brazil last October, only 0.2 second behind the champion.O.S. SPEED R21 Shimo edition has exactly the same specifications he used in the championship.
The following are features of the special edition.
1. Special outer head (silver with special design)
2. Special crankcase (one side of the logo is shiny)
3. Special carburetor restrictor (8.0mm silver)
4. Special gasket combination (2 pcs of 0.1mm and 1 pc of 0.15mm)
i¦Standard combination:1pc of 0.1mm and 1pc of 0.15mm)
5. T-2080SC muffler is hand made at his factory.
6. Special carburetor spacer to increase middle range torque.
7. Steel rear ball bearing, which he prefers with combination of the special carburetor spacer.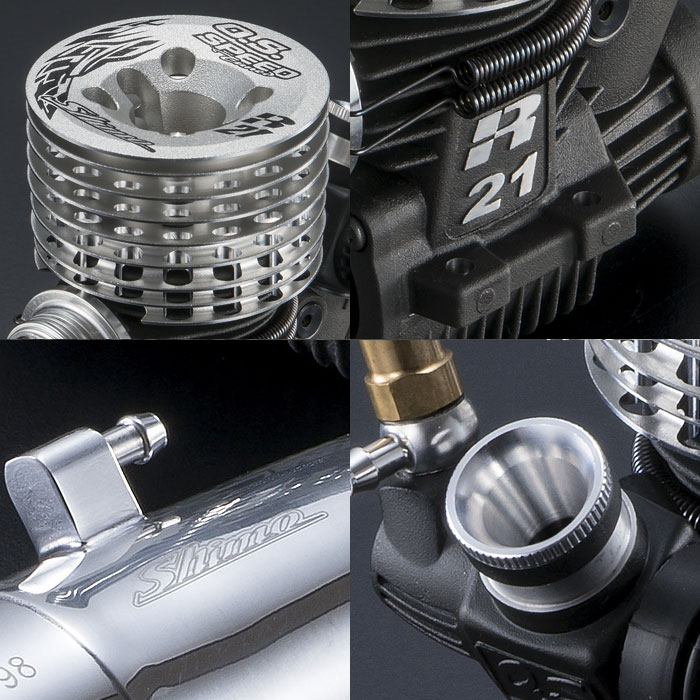 O.S.SPEED R2102 IFMAR 2015@1/8 On-Road Racing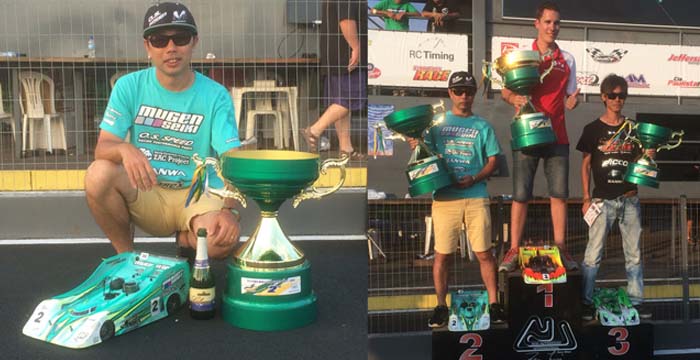 O.S. SPEED R2102 took the 2nd prize in World championship in Brazil by Takaaki Shimo!
We have developed O.S. SPEED R2102 only to win the world championship. Takaaki Shimo, the team O.S. ace driver finished the race neck and neck in the 2nd place by a slim margin of 0.2 second after one-hour race. Another O.S. driver Shinnosuke Yokoyama, our employee, took 7th place in the final. Thank you for your support, everyone.
SPECIFICATIONS---------------------------
DisplacementF 3.49cc (0.213cu.in)
Bore: 16.08mm (0.633in.)
Stroke: 17.2mm (0.677in.)
Practical RPM: (4,000~45,000r.p.m.)
Power Output: (2.80ps/33,000rpm 2.76hp/33,000rpm.)
Weight: 340g (11.99oz.)
Standard accessories---------------------
Glow Plug T-RP7/Exhaust Seal Ring/Taper Collet