2014 IFMAR 1/8 OFF-ROAD WORLD CHAMPION ENGINE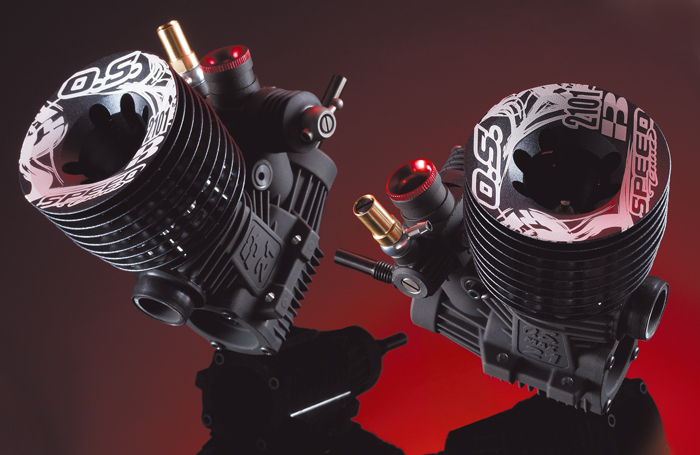 We do not have to explain about a lot of achievements of our 21XZ series again. However our engineer do not satisfied with the uncountable accomplishment and have been seeking mightier than not only 21XZ series but also the competitions.
The brand new O.S.Speed B2101 adopts square type bore/stroke which will get more flatness of the output as it contributes to greater feelings for entire driving scene.
The lower height outer head contributes for lower center of gravity. O.S.Speed B2101 comes with the 21J carb which include both 6.5mm and 6.0mm reducer for drivers' choice. It goes without saying that the DLC coated and Tungsten steel embraced crank shaft for the assertion toward the winning as the previous model has established.
Bearing: F-steel ball, R-Ceramic ball
B2101 won by IFMAR 2014 1/8 Off-Road Racing World Championship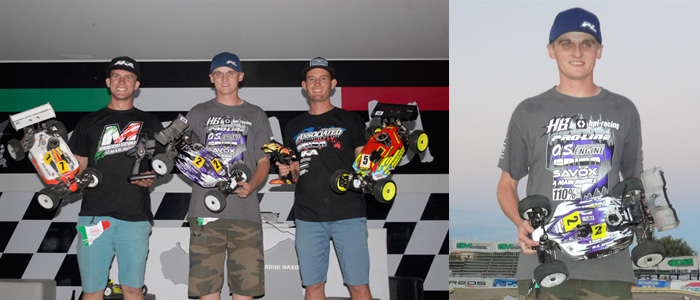 O.S. Speed did it again! Ty Tessmann got overwhelming TQ win for 1/8 buggy world championship with our brand new B2101! Thanks Ty
FEATURES----------------------------------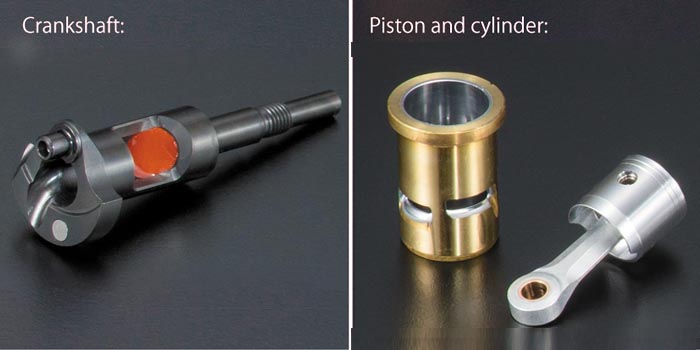 Crankshaft: DLC Coated Crankshaft with Tungsten weights and potted with silicone.
Piston and cylinder: Employed square type bore/stroke realized more flatness of the output.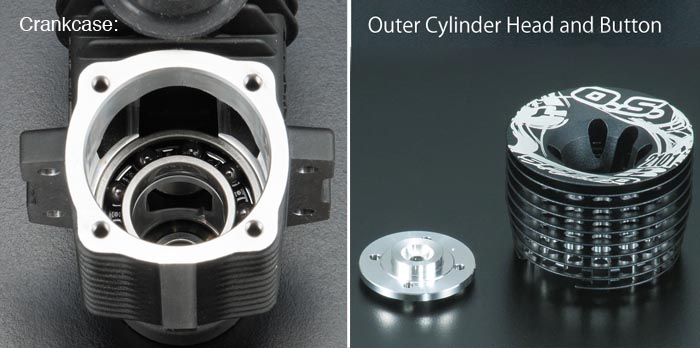 Crankcase: All new crankcase design. Rear ceramic ball bearing.
Outer Cylinder Head and Button: Newly designed and improved head better cooling capacity, light weight due to machined cooling holes and lower CG.
Carburetor: 21J carburetor with 6.5mm/6.0mm reducer.
SPECIFICATIONS---------------------------
DisplacementF 3.46cc (0.211cu.in)
Bore: 16.4mm (0.646in.)
Stroke: 16.4mm (0.646in.)
Practical RPM: 4,000~42,000r.p.m.
Power Output: 2.65ps/34,000r.p.m. (2.61hp/34,000r.p.m.)
Weight: 352g (12.42oz.)
STANDARD ACCESSORIES---------------------
Glow plug P3, Exhaust Seal Ring, Dust Cap(φ3, φ16, φ18 / 1pc. each)