O.S.SPEED 21XZ-B Spec.III (Code No. 1AN00)
O.S.SPEED 21XZ-B Spec.III Combo Set (Code No. 1AN01)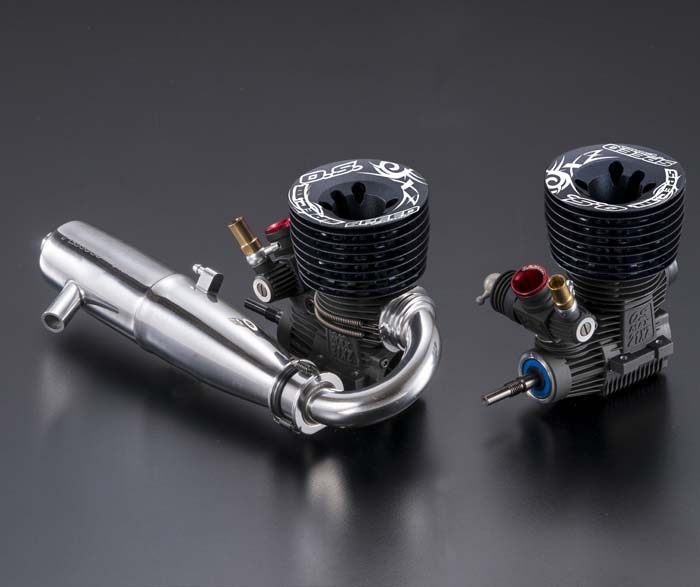 The O.S. SPEED 21XZ-B Spec III is the evolution of the Spec II, which has enjoyed much success at races all over the world. Low- to middle-range torque has been enhanced even more, providing a great advantage on tracks that require lots of power. You'll easily hear the difference in the engine's roar when warming it up on a starter box, and once you've raced with the Spec III you'll want to stay with it.

*The products in the pictures are prototypes. They can be changed without prior notice.
FEATURES

The newly developed cylinder liner features 3 scavenger ports and 3 exhaust ports, and works with the newly designed crankcase to deliver more torque with less fuel consumption. To improve drivability, the drop-in type outer head is lighter, with a lower CG than the Spec II. Some components could not be improved upon, such as the silicon-potted, DLC coated crankshaft with pressed-in tungsten weights. The carburetor is also the same easy-to-tune 21J with 6.5mm restrictor. When you add the Spec III upgrades to the legendary O.S. SPEED 21XZ-B engine, you have a dependable, high-performance powerhouse.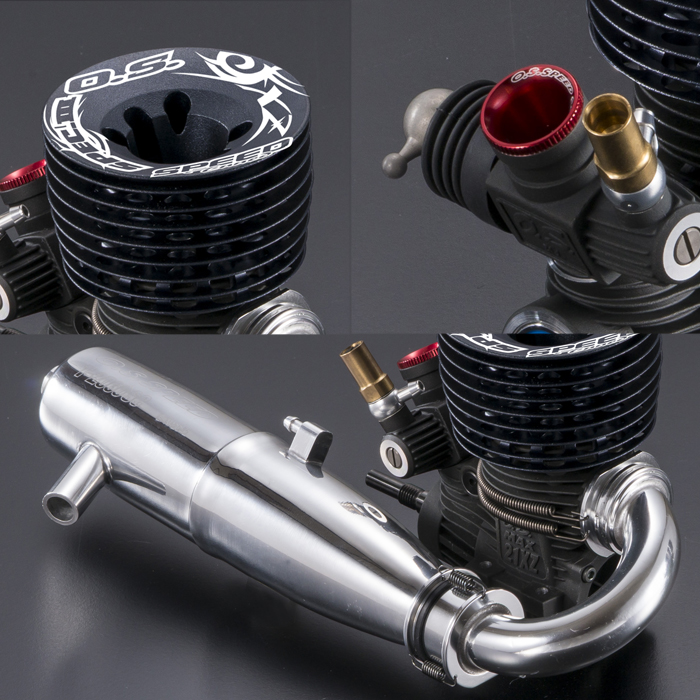 SPECIFICATIONS----------------------------
DisplacementF 3.49cc/0.213cu.in
Bore: 16.27mm/0.641 in.
Stroke: 16.8mm/0.661 in.
Power Output: 2.65ps/34,000r.p.m.i2.61hp/34,000r.p.m.)
Practical RPM: 4,000~42,000r.p.m.
Weight: 353g/12.45 oz.