O.S.SPEED NEWS 13/JAN./2017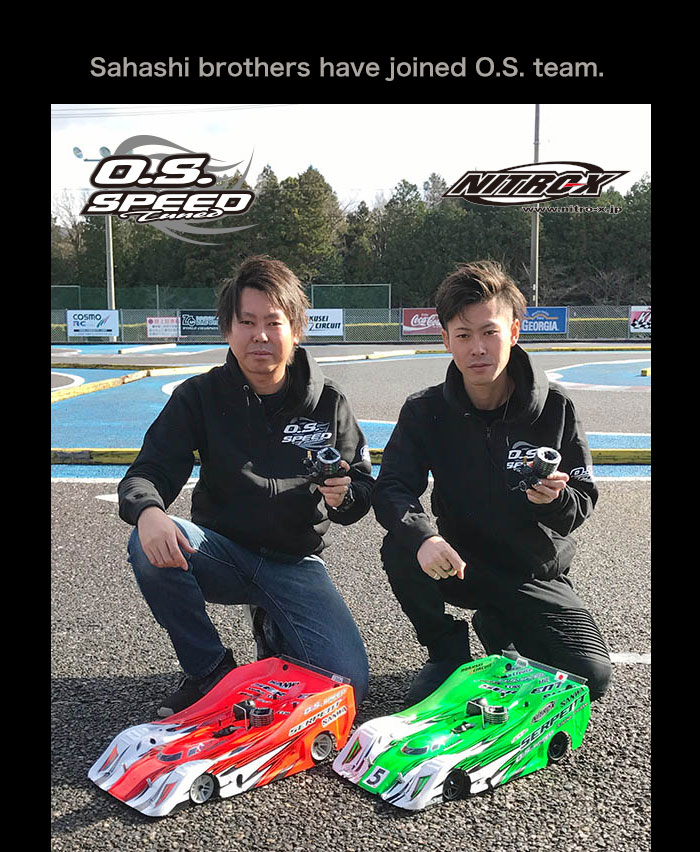 We proudly announce that the Sahashi brothers have joined O.S. team aiming at the World championship in France this year.
Both of them are well known top drivers with glorious competition records. Tadahiko Sahashi won the 1/8 GP racing World championship in 2013, and Yuya Sahashi won the 3rd prize in 2015 and also the 2nd prize of 1/10 GP touring World championship in 2014.